On 22 September 2022, a diverse group of European artists' union leaders, artists and people who work in the fields of visual arts and artist residencies came together at the Maijansali hall in the Helsinki Central Library Oodi to take part in the Building Artists' Futures – Strengthening Solidarity symposium.
The event drew a large audience interested in learning how to help artists who are seeking refuge. The topics discussed ranged from building sustainable international support networks to finding ways to welcome displaced artists as part of local artist communities.
Artist's Association of Finland - artists.fi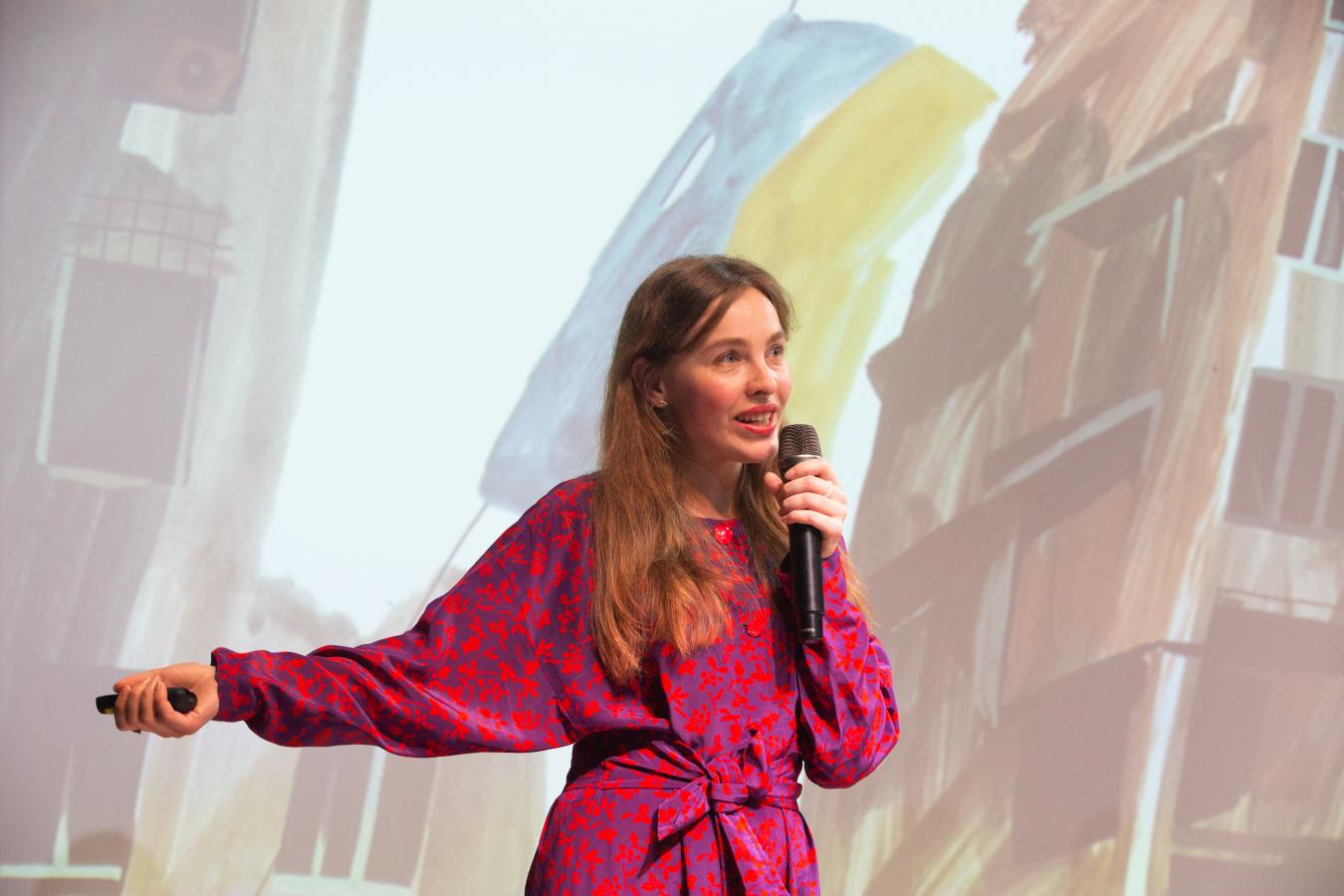 Oksana Mykhanko has been an artist in residency at AARK since May 2022, as part of the H.I.A.P. program Ukraine Solidarity Residencies. She took part in the symposium Building Artists' Futures. You can read the interview that the local magazine Korpo Bladet did to Oksana on the PDF linked bellow.